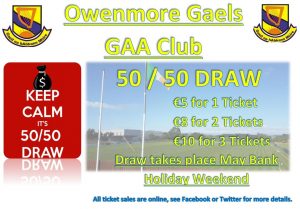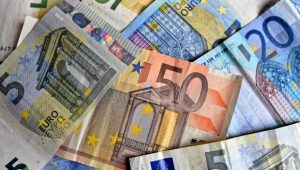 We are delighted to announce an online 50/50 draw that we will run over the next 3 weeks.
It is €5 to enter the draw, with discounted rates of 2 for €8 and 3 for €10 for multiple entries. You can enter as often as you wish.
All income from ticket sales goes into the 'pot'. On Monday 4th May we will draw a winner with the pot split 50/50 between the club and the lucky winner!
Entries are made through our partners at Clubforce and can be made through the following link:
https://member.clubforce.com/tickets_m.asp?LL_ID=1335&_ga=2.27363196.1389621684.1586161051-1068698574.1575884853
Thank you for the support and the best of luck to all!