Welcome to Owenmore Gaels GAA Club
We are based in Collooney Co.Sligo, taking in an area including Cloonamahon, Carrickbanagher and Ballinacarrow. We provide football for all ages, both mens and ladies.
The clubs Adult mens team currently compete in Division 2 of the league and the Junior A championship. The ladies are playing in Division 2 league and Intermediate Championship.
As always the club welcomes new members in a playing, coaching or to help out with the running of the club on a week to week capacity.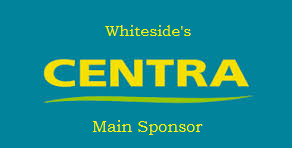 Please use the contact form for all inquiries
50/50 Draw fundraiser! All income from the draw is split 50/50 between a randomly drawn winner and the club. To play click on the poster below: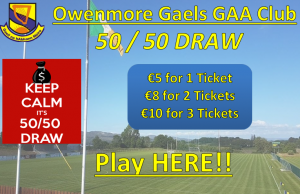 Play Owenmore Gaels 50/50 Draw!
REGISTER ONLINE BELOW:
You can become an Owenmore Gaels member by registering through the official GAA Foireann website. All playing and non-playing memberships are available here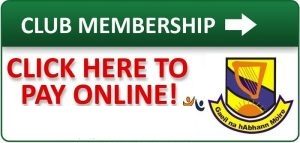 Lotto is temporarily suspended due to Covid-19 restrictions.
Play our club lotto by clicking on lotto link below. Our Jackpot is currently €10,000! Consolation prizes are given out each week if Jackpot is not won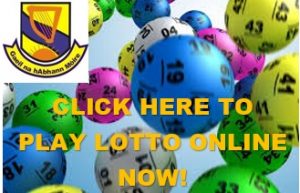 [/div]